Submitted by

Mz22

on March 5, 2020 - 12:16pm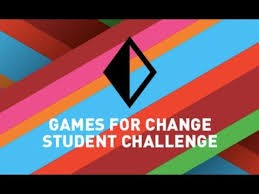 AT&T has teamed up with Games for Change, a non-profit organization based in NYC that curates digital games to help students develop STEM skills. AT&T is a sponsor of the G4C 2019-2020 Game Design Student Challenge. This challenge invites students (middle school and high school) to create digital games around social issues impacting their communities and is supported by game jams, workshops, and mentorships held throughout the school year. As a theme-sponsor, AT&T has chosen to address accessibility in gaming to encourage the student gaming community to think about inclusive game design to create games for "ALL." We address barriers that can prevent people/players with disabilities from accessing and enjoying video games. The theme is consistent with AT&T's push to bring the awareness and opportunities to the game developer community of building inclusive ecosystems, and ties in with our recently launched Inclusive Innovation Playbook collaborated on by AT&T and G3ict.
AT&T will host a game jam event in Atlanta, inviting up to 75 students from Atlanta city schools. The game jam is a ½ day event (5-6 hours) on a Saturday that brings students together for a series of fun workshops focused on a social issue theme, basic computer coding, and game ideation and design, allowing students to create digital games on-site. The event is coordinated and facilitated by the G4C team. AT&T participates by hosting a 45-min workshop on the theme of accessibility in gaming with presenters from Warner Bros. Gaming and Adult Swim Games.
Atlanta Game Jam
Location: The Creative Circus| 812 Lambert Dr. | Atlanta, GA
Dates/Time: Saturday, March 14 @ 11am-4pm
Target Audience: Middle School and High School students
Registration: https://www.eventbrite.com/e/g4c-game-jam-inclusive-play-designing-games-for-all-registration-98096048923